An oil change is an important part of Freehold car maintenance. If you change your car's oil, you're essentially giving the engine new life so that it runs as efficiently as possible.
When it comes time for an oil change near Monroe Township and Jackson, Audi Freehold service technicians will be there to provide it for you. We're here to tell you about the five signs your oil needs changing. Continue reading to know what to look for and schedule a service appointment today.
1. Dark Oil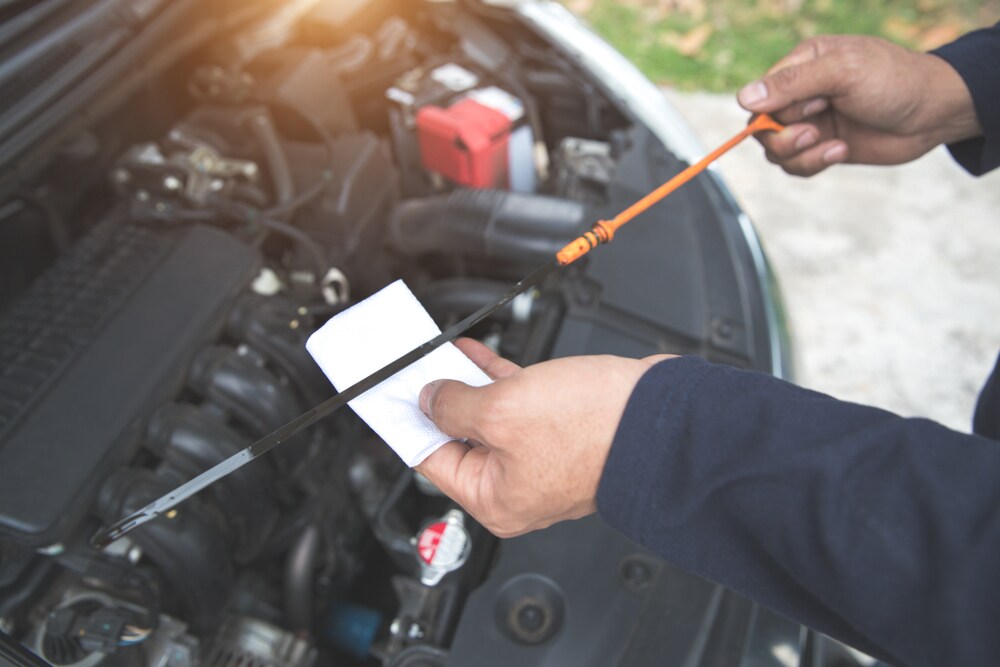 Clean oil should be amber in color, and should be relatively viscous, like your favorite maple syrup. After a while, though, fluid will darken and become dirty from the particles it collects from the engine. The only way to check your engine oil is by opening the hood and using the dipstick for guidance.
If the oil has turned dark in color, and the consistency is thick, it's time to schedule an oil change at our dealership.
2. Loud Knocking Noises in the Engine
Clean oil helps to lubricate the engine. That prevents metal-on-metal contact, keeping your car quiet when it's out on the road. However, when the fluid starts to break down, it won't lubricate the engine parts as it should.
That can lead to loud engine noises. If you hear knocking, rumbling, or have a tough time getting up to speed on the highway without noises, give our service team a call.
3. Oil Change or Check Engine Light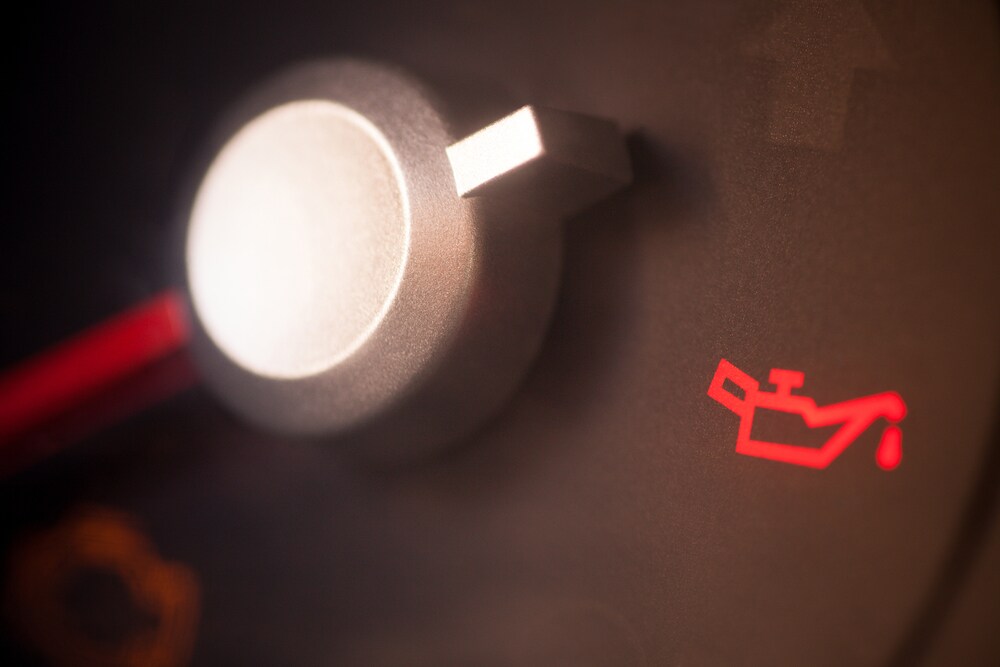 We've all been there. Didn't I just change the oil? The majority of the time, the oil dashboard light is accurate. It's probably time to change the oil.
It's possible, however, that the check engine light will turn on. This may mean that engine damage could occur if oil is not added to the vehicle. Check the oil levels and add oil if necessary.
4. Smoke from the Exhaust Pipe
It's not uncommon to see vapor coming from your exhaust pipe in the winter months. That should be translucent. If smoke is being emitted, it's time to check the oil, because there may be a leak in the engine.
Smoke can also mean that there is a compromised engine part. If you see that the oil levels are at proper amounts, then it may be time to visit our service center for a diagnostic trip to see if we can discover what may be wrong with the engine.
5. Oil Smell in the Cabin
If there is an oil smell inside the cabin, that's typically the sign of a leak. This scent may also mix in with gas or exhaust fumes.
Your car may be overheating, with oil burning into the exhaust area. If the engine is overheating, it can lead to damage, so give us a call to schedule a service visit.
Audi Freehold Provides Oil Change Expertise
We want nothing more than for your drives around Freehold, Monroe Township, and Jackson to go smoothly. Schedule an oil change at Audi Freehold, and we'll provide the care your car needs!