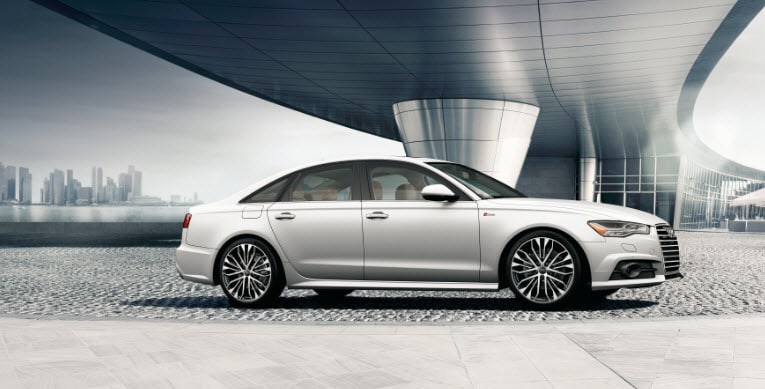 If you're looking for a high-power, fun-to-drive small sedan with plenty of luxury features, you can't go wrong with either the Audi A4 or the  BMW 320i. These vehicles are both at the top of the class, delivering with powerful engine options, modern tech features, and comfortable cabins. To help you decide which of these two excellent options is the right choice for your commutes around Freehold, Monroe Township, and Jackson, our team at Audi Freehold has put together this comparison of the Audi A4 vs. BMW 320i.
Learn more about the Audi A4 with our detailed vehicle review.
Under the Hood
The Audi A4 and the BMW 320i both come standard with a 2.0L turbocharged engine. The A4's engine pumps out 190 horsepower, while the 320i makes 180 horsepower. Both vehicles come with a smooth-shifting automatic transmission, which makes for a controlled, comfortable ride. On either option, you can get a selection of more powerful engine options when you step up to a higher trim level.
Audi vs BMW: Interior Space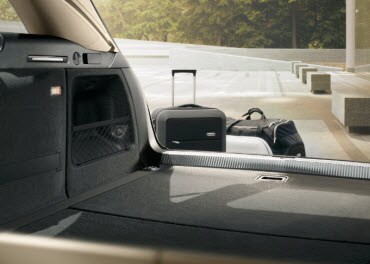 Inside each of these vehicles, you'll find seating for five. The Audi A4 is upholstered in soft, genuine leather, while the BMW 320i comes with synthetic leather upholstery. The standard seats in the Audi are 8-way power adjustable, while the BMW seats only move six ways, and are only adjustable manually. In either vehicle, you can add luxuries such as heated seats, and the Audi also offers ventilated front seats and a heated steering wheel.
Both vehicles come with attachments for child safety seats in the back seats, and the Audi is praised for their ease of use, while you might have to dig into the seats to find the anchors in the BMW. There's also slightly more backseat legroom in the A4, which offers 35.7 inches compared to the 320i's 35.1 inches. Cargo space in the vehicles is identical, with a measurement of 13 ft3 of cargo capacity.
Stay Connected: A4 vs 320i Tech Features
On the dashboard of the  A4, you'll find a 7-inch touchscreen display, while the 320i comes with a 6.5-inch display that cannot be controlled using touch commands. The infotainment system in both cars comes with Bluetooth® connectivity. The Audi comes with two USB ports to keep your devices fully charged, while the BMW has just one USB port.
Most notably, the  Audi A4 comes with full smartphone connectivity using Apple CarPlay™ and Android Auto™, so you can access your music, contacts, and even some of your favorite apps right on your car's screen. You'll have to opt up to a more expensive trim level of the BMW to get Apple CarPlay™, and Android Auto™ is not available.

Audi A4 vs BMW 320i
After reading our Audi A4 vs. BMW 320i comparison, our team at Audi Freehold believes that drivers will appreciate the additional tech features, engine power, and luxurious interior features of the Audi A4. 
If you'd like to try one of these powerful sedans for yourself, contact us today to schedule a test drive. 
Get ready to hit the streets of Freehold, Monroe Township, and Jackson!