At Audi Freehold, we know every driver wants to love their car. After all, you're most likely spending time in it every day, so you want those Freehold, Monroe Township, and Jackson adventures to be enjoyable and comfortable.
A lot of that enjoyment and comfort can depend on the technology your car features. We're here to tell you that the Audi A5 technology is top-notch. You don't just have to take our word for it, though. When it comes time to explore the A5, visit us for that test drive and see it for yourself. In the meantime, brush up on A5 tech by reading our review below.
Behind the Wheel with a Virtual Cockpit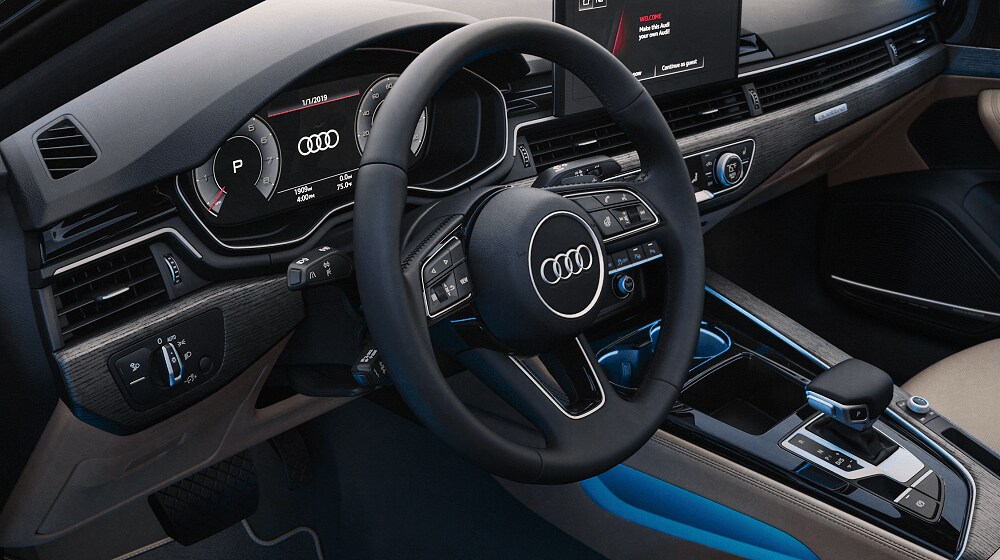 While you may not be piloting a large plane or other aircraft, you will have access to an available Audi virtual cockpit in your Audi A5. This provides a wealth of vehicle information just beyond the steering wheel, with no need to look down at your phone or away from the road to understand what's going on and where you're heading next.
In the Classic mode on the virtual cockpit, you'll have access to navigation info, current speed, and fuel efficiency data. Place it into Sport mode, and you'll see a larger tachometer providing up-to-the-second information about gear changes and speed. The Dynamic mode works to combine elements of the other two modes into a convenient mode in its own right.
Thanks to this valuable information, you're a more well-informed driver each time you take the wheel.
Do You Have the Magic Touch?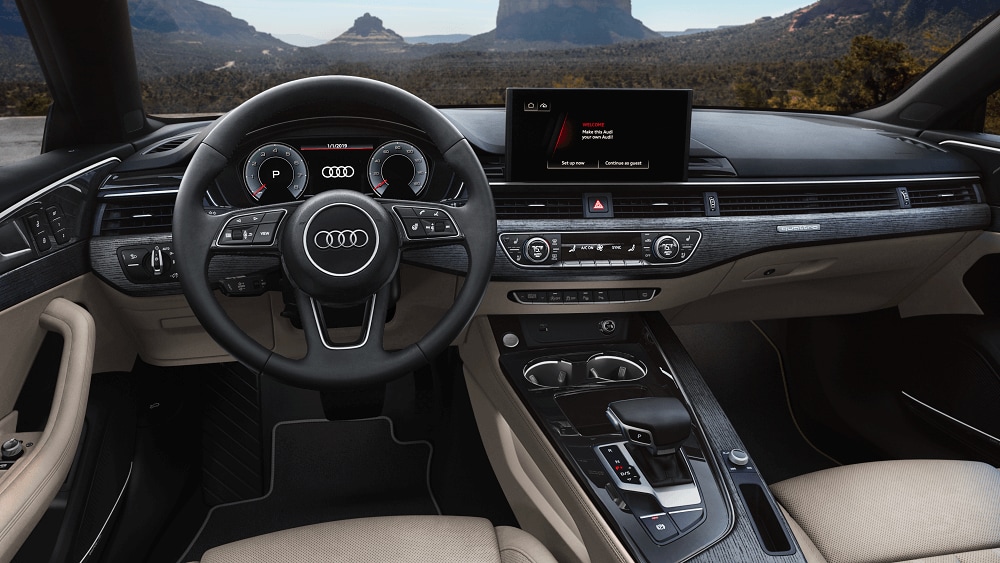 If you're driving the Audi A5, you certainly do, with the MMI® touch display system. Best of all, if you own a smartphone, this touch display works quite similarly to your phone, so you already know the movements and motions to get things where you want them to be.
The 10.1-inch screen of the display system responds with a confirmation message for your selections. Search your contacts, check out messages, play your favorite songs, get help with navigation, and use natural language voice control to interact. There's no need to talk like a robot for your Audi to understand you, as it keeps you one step ahead.
Make Smart Connections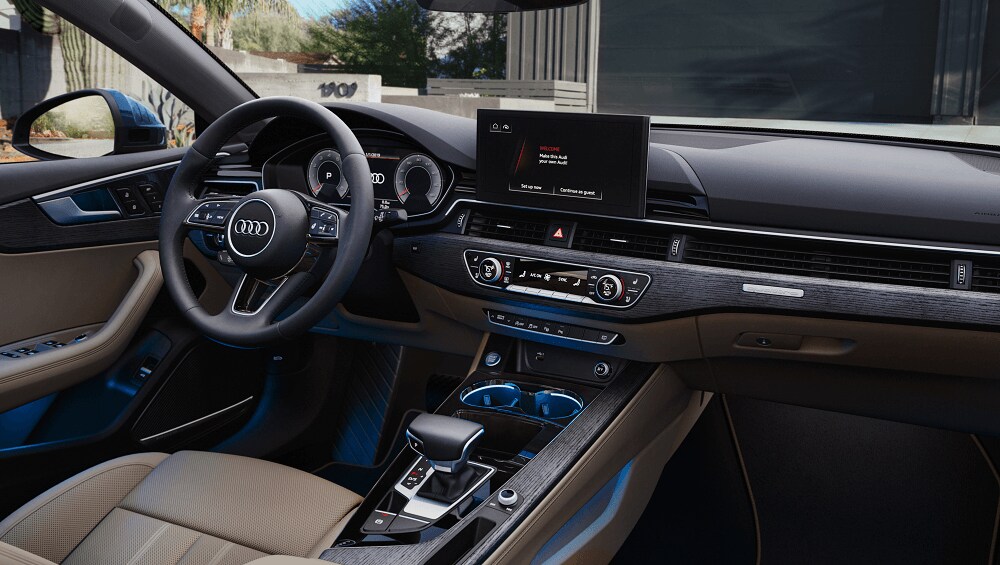 There are a number of tools to help you make connections in your Audi A5. One of them is Audi connect®, which is a suite of services that helps you get where you want to go. Contacts, messages, calendar information, and more are tailored to your needs to support your on-the-go lifestyle.
Through the myAudi app on your smartphone, you'll be able to track service requirements, call for help in an emergency, or track your car in a busy parking lot. Of course, you'll need a charged phone to use your myAudi app-and you'll have it thanks to the available Audi phone box. This box can charge your smartphone without a mess of wires, while boosting cellphone signal, too.
Learn All About Audi A5 Technology by Paying Us a Visit
The best way to explore the Audi A5 technology features is to take a test drive at our dealership, so be sure to schedule yours at Audi Freehold today. We look forward to seeing drivers from Freehold, Monroe Township, and Jackson at our dealership soon!