Freehold, Monroe Township, and Jackson, NJ, drivers who want to enjoy the luxury experience would be best served by checking out our Audi A6 vs. Lexus ES comparison. These popular sedans are fast off the starting line, come with a long list of interior amenities, and offer sleek design features that help each car stand out.
However, which one is the right fit for your drives? Our Audi Freehold team is here to answer that question, exploring the benefits of each vehicle so you're able to make the right decision.  Contact us today to get started.
Performance Specs
When it comes to performance in the Audi A6 vs. Lexus ES, these two vehicles couldn't be more different. At the end of the day, that benefits Audi A6 drivers. The A6 comes with standard quattro® all-wheel drive, which offers better traction and grip on the roads. That comes in handy for those snowy days and summer thunderstorms. If you're looking for all-wheel drive capability in the Lexus ES, you won't find it.
It's worth noting that the Audi A6 also offers choices. Who doesn't like being able to make choices? The 2.0L 4-cylinder engine comes standard in the A6, which makes 248 horsepower and 273 lb-ft of torque. If you're driving the Lexus ES, you only have one choice, a 302-horsepower V6. That one-size-fits-all solution often doesn't work for drivers.
Plus, the available Audi A6 V6 engine makes 335 horsepower, so you're sacrificing power if you choose the Lexus ES.
Technology Keeping You Informed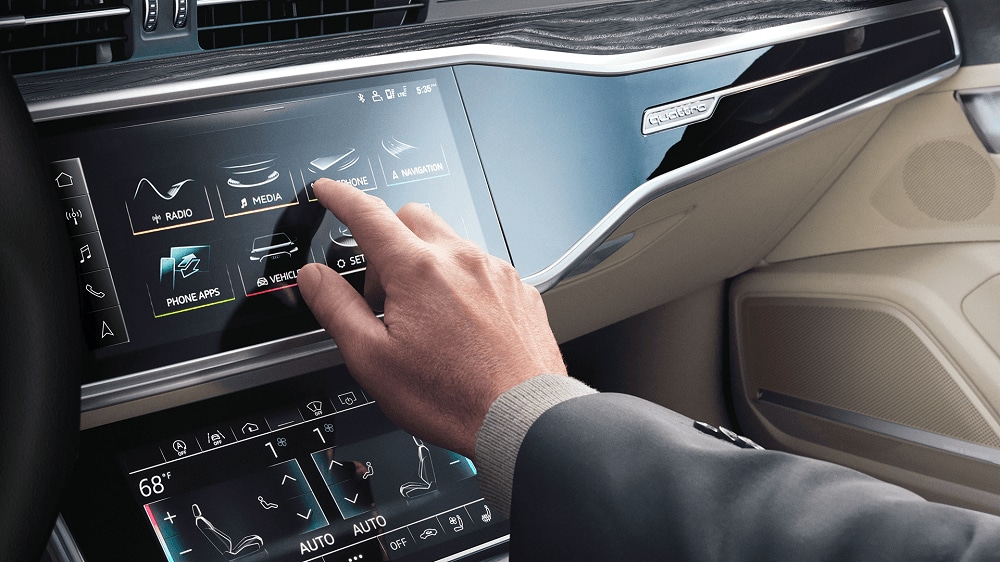 It's convenient to have access to technology that keeps you informed on every drive. The Audi A6 does it with the available Audi virtual cockpit, a 12.3-inch digital instrument cluster with three different visual modes available. This allows you to track your destination, the song you're playing, and the performance of the car itself. The Lexus ES carries a similar 12.3-inch display, with access to audio and climate controls and various displays.
The MMI® touch response system in the A6 includes dual center displays (10.1-inch upper and 8.6-inch lower), giving you complete control over a long list of features and even your phone apps, once you've connected a smartphone to the center screen. While the ES does its best to keep up, it only has a lone center screen.
Interior Amenities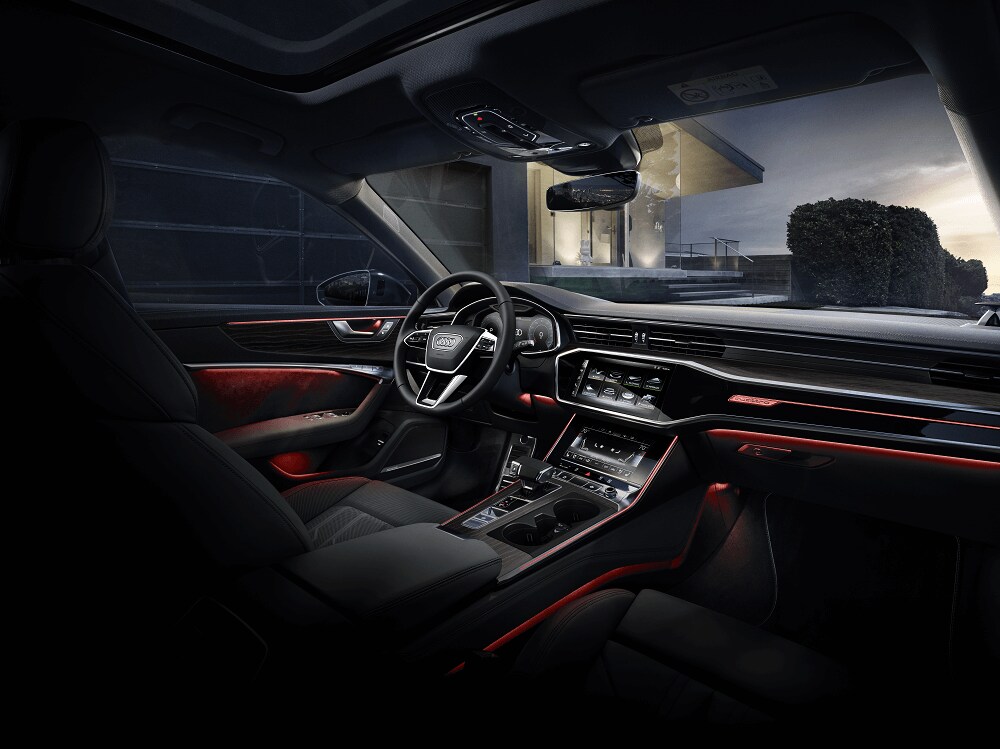 When it comes to the Audi A6 vs. Lexus ES, both sedans know how to keep you comfortable, and that becomes evident the moment you step inside each car's cabin. However, there's one sedan that simply does things better. The standard panoramic sunroof in the Audi A6 opens up not only to those in the front, but passengers riding in the second row, too. While the Lexus ES has a panoramic roof of its own, it's not a standard feature as it is in the Audi A6.
Your Audi will keep everyone comfortable across both rows, with 3-zone automatic climate control coming standard. The driver, front passenger, and those in the back will be able to set a personalized climate. While the Lexus ES does come with climate control capability, it leaves out the 2nd-row passengers, with its dual-zone functionality only able to help those seated up front.
Audi A6 vs Lexus ES: Drive Your Next Luxury Car
Through our Audi A6 vs. Lexus ES comparison, you've had the chance to learn about two standout luxury vehicles. However, only one comes out on top: It's the Audi A6, and it's available here at Audi Freehold.
Get ready for your Freehold, Monroe Township, and Jackson, New Jersey, driving experiences. Schedule a test drive with our team today, or reach out to us if you have any further questions about these vehicles.