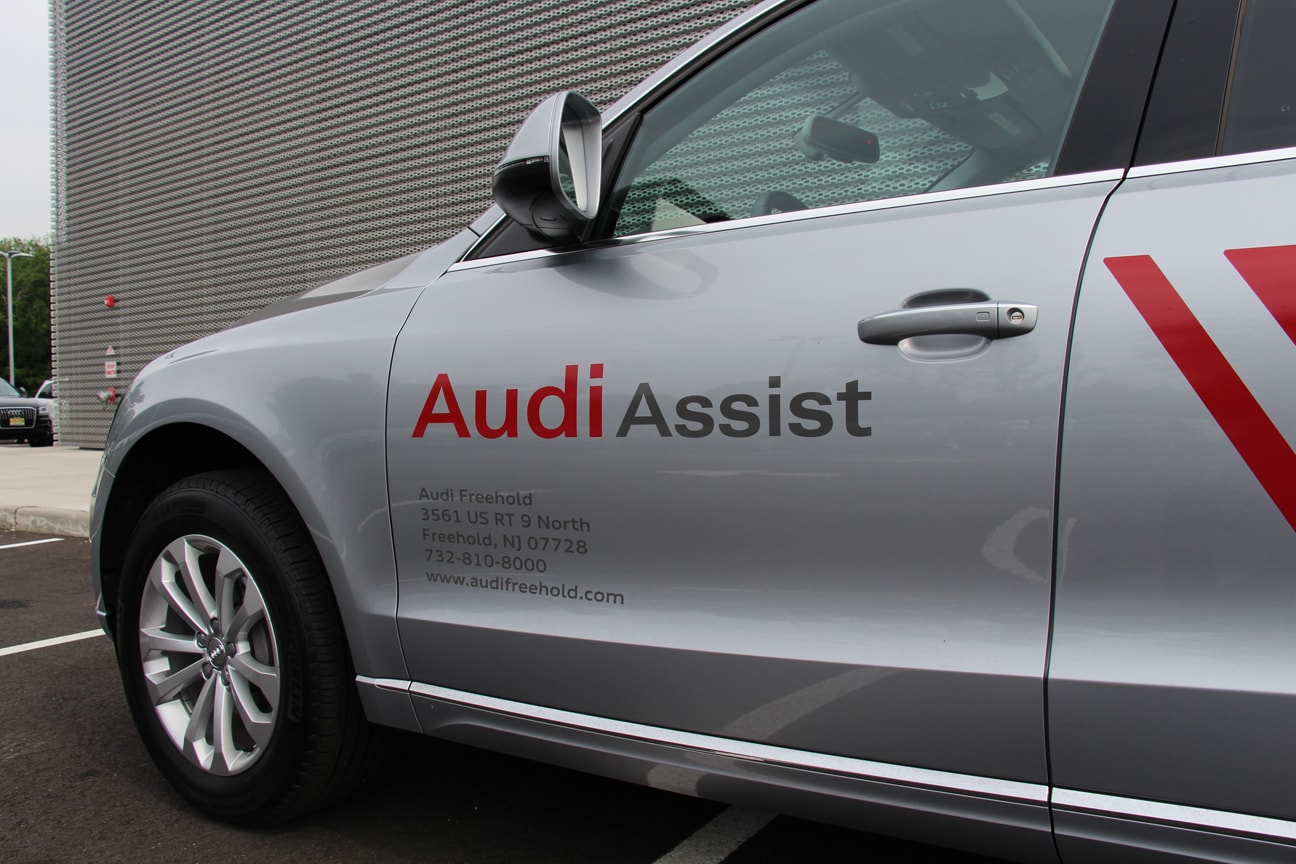 Emergency Assistance
In addition to Audi Roadside Assistance¹,
we participate in the Audi Assist program
, offering an Audi vehicle to provide jump starts, tire changes, fuel delivery, and other minor repairs, helping get you back on your way in the shortest possible time.
Audi Roadside App


With the Audi Roadside Assistance¹ app, summoning help is a simple matter of using your smartphone to select the service you need (i.e. jump start, tire change, towing) and waiting for help to arrive, already equipped with the details of your issue and vehicle. Should you need the services of an Audi dealer, the app can also provide the location, phone number, and hours of nearby facilities.