Audi Freehold wants nothing more than to provide you with
the best car buying or leasing experience
. From sales to financing to the service your vehicle will need, our Audi dealership near Brick, NJ, is the place to go for everything automotive.
Our new, pre-owned and certified pre-owned luxury vehicle inventory can be viewed online any time, but we're always excited to discuss Audi vehicles with you at our dealership.
Driving an Audi in Brick NJ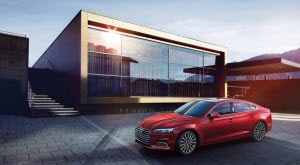 The township of Brick is truly a welcoming environment. It's a great place to raise your kids and the kind of place where people truly love to live. Of course, it's helpful to have a car that can take you around Brick. And, once you're behind the wheel, why not pay a visit to Brick Reservoir? Take a long walk or go for a run. It's dog-friendly, too.
FirstEnergy Park in Lakewood is just a short drive away, if you're interested in checking out some Minor League Baseball action. Need a good rainy day weekend activity? Pack up the car and take the kids to the nearby Novins Planetarium for a day of learning and fun.
Explore the Audi Inventory
The best way to get a feel for the Audi lineup, though, is to visit our online new or used inventories any time. Or, stop by our showroom and speak to a salesperson about any Audi model. The sporty Audi A3 handles winding roads and city streets alike. The A5 Cabriolet lets you put the rooftop down and get some fresh air with its convertible setup. Need some extra space for a growing family? The Audi Q5 and Q7 make great choices.
Buying brand-new isn't always an option for every driver. That's why we stock a large selection of pre-owned vehicles here. Shop the same great Audi models, but perhaps find one that fits better into your current budget.
Limited warranty coverage comes standard with every Audi Certified pre-owned model. These cars undergo an extensive 300+ point inspection, with exterior, interior, engine, and undercarriage checkpoints. It also goes through a road test to ensure it's ready to drive. While we don't anticipate Audi drivers needing to use it, these vehicles also come with 24/7 roadside assistance.
Convenient Audi Repairs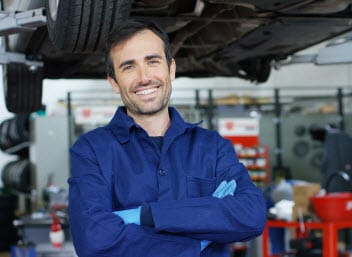 Every car needs certain repairs at points throughout its useful life. It's important to stay on top of all automotive maintenance, whether it's an oil change, tire rotation, or brake repair. If that check engine light has turned on, don't ignore it-we're here to find a solution for those types of issues.
Contact our service center to schedule your next appointment. If you're looking for some assistance in terms of keeping track of what needs to be done and when, sign up for the Audi Care program. With Audi Care, we'll let you know when maintenance is necessary. Certain services under Audi Care can even be pre-paid ahead of time.
Visit Our Full-Service Audi Dealership Today
At Audi Freehold, your Audi dealer near Brick, NJ, we're here to assist you throughout the buying, financing, and service process. Once leaving our lot, we're there for you in the long run. Don't be a stranger! Come on down to our showroom and say hello to our sales team today.