Click on the buttons at right to view the Audi scheduled maintenance for your particular Audi model year vehicle.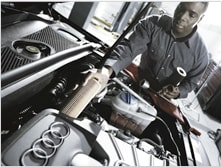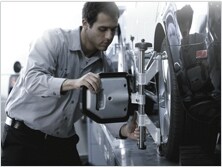 Audi Q5 Maintenance Schedule
Scheduling Maintenance is Easy at Audi Freehold
Prolonging a car's lifespan is easier than you'd think. The simple solution to longevity is maintenance. Taking preventative measures to ensure all components are in working order pays off in the long run. Squeezing that oil change or tire rotation into your hectic schedule can be stressful, but we at Audi Freehold promise that both you and your wallet are still going to be smiling miles down the road, so long as you choose to work with our onsite service center.
Our service technicians know the ins and outs of your Audi and are fully equip to handle whatever maintenance chaos you throw at them. And with our easy maintenance scheduler, its now easier than ever to make room for maintenance in that busy schedule of yours.
Choose to work with us at Audi Freehold and choose to take part in good service, great prices and stress-free maintenance. Join us in our central Freehold home, where we are proud to help maintain luxury cars and SUVs in the greater Monroe Township and Jackson region. Just schedule an appointment and let us handle the rest. We look forward to exceeding your expectations today.
Car Service in Freehold, by the Book: Audi's Maintenance Schedule
Staying on top of your vehicle's Scheduled Maintenance is the best way to keep your Audi delivering all the performance and passion you love. It's also a great way to help protect the value of your Audi and your investment. Audi recommends you take your vehicle
only to authorized Audi dealers
to ensure that vehicle repairs are performed to the highest specifications.



Audi Freehold's
Service Center has the proper tools and equipment, the staff of trained specialists, and access to the extensive range of parts necessary to properly maintain your vehicle's safety, reliability, and value for years to come. Ask us if your Audi vehicle is due for
Scheduled Maintenance
or consult your Maintenance book.
Make an Inquiry
* Indicates a required field
Hours
Monday

9:00am-8:00pm

Tuesday

9:00am-8:00pm

Wednesday

9:00am-8:00pm

Thursday

9:00am-8:00pm

Friday

9:00am-7:00pm

Saturday

9:00am-6:00pm

Sunday

Closed