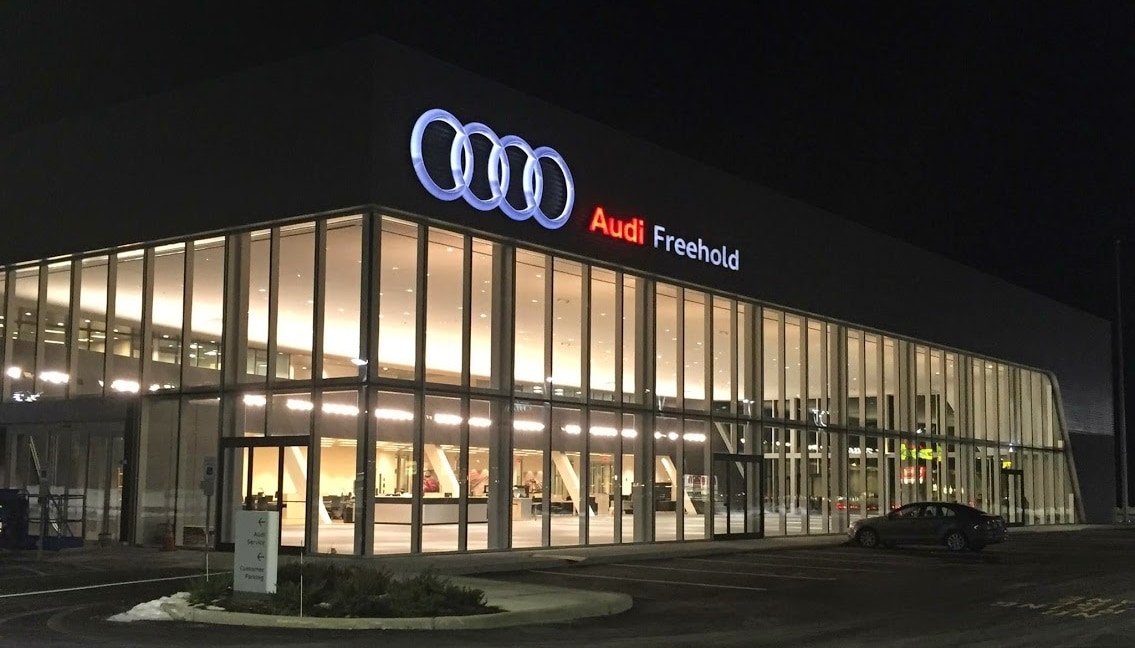 Audi Freehold Adopts new Audi Progressive Retail Experience for Excellent Customer Care
Known to feature some of the most innovative and cutting-edge technology under the hood and throughout, the Audi brand has expanded its intelligence to the sales floor, changing the way we purchase new Audi models at Audi Freehold.
Elevating the customer experience, our team will now use the Audi Sales Assist iPad® app as our primary sales tool, a part of the new digital tools introduced in the Audi Progressive Retail Experience. Improving customer loyalty and bringing car buying back to what it should be- enjoyable - our team is proud to adopt these new technologies as we focus on our sales and service while we open our doors in Freehold.
The Audi Progressive Retail Sales Assist app is designed to eliminate the barrier between our salesperson and you- the customer, so we can establish a relationship built on trust as we find you the right new model for your lifestyle. The tool will allow our salesperson to demonstrate the vehicle our potential buyer is interested in by showing photos, videos, and animations of the vehicle, allowing the customer and our personnel to compare and configure as they go.
In addition to using this tool as a form of discovery, this app will also assist our employees in presenting vehicle price and payment options through its finance tools, pre-populating information in digital form to help the buyer make a well informed decision early on.
Lastly, this tool will allow the members of Audi Freehold keep extensive notes and records of every interactions we have with our customers, ensuring we continue to provide excellent service each visit. Looking for more reasons to buy your next luxury car at Audi Freehold? Go ahead and visit our dealership today, located at 3561 US Route 9 in Freehold, NJ and begin what will be an enjoyable, hassle-free buying experience.
Hours
Monday

9:00am - 8:00pm

Tuesday

9:00am - 8:00pm

Wednesday

9:00am - 8:00pm

Thursday

9:00am - 8:00pm

Friday

9:00am - 8:00pm

Saturday

9:00am - 6:00pm

Sunday

Closed