Drivers around the Freehold, Monroe Township, and Jackson, areas, tend to know what they love in a car. If you're searching for a luxury vehicle, the Audi Q5 vs. Lexus NX debate may be one you've played out in your head a few times.
Perhaps you want to go above and beyond to learn more about these vehicles and what they have to offer. That's why Audi Freehold has created this Audi Q5 vs. Lexus NX comparison to inform drivers like you of what to expect from these luxury cars, so you can make the right decision about the one you want to call your own. Contact us today.
---
Performance Specs
When it comes to the Audi Q5 vs. Lexus NX, the Audi Q5 is powered by a 2.0L 4-cylinder engine  capable of putting out 248 horsepower and 273 lb-ft of torque. With its dual-clutch automatic transmission helping to provide fast and smooth shifts, the Q5 delivers a dynamic drive every time you take the wheel.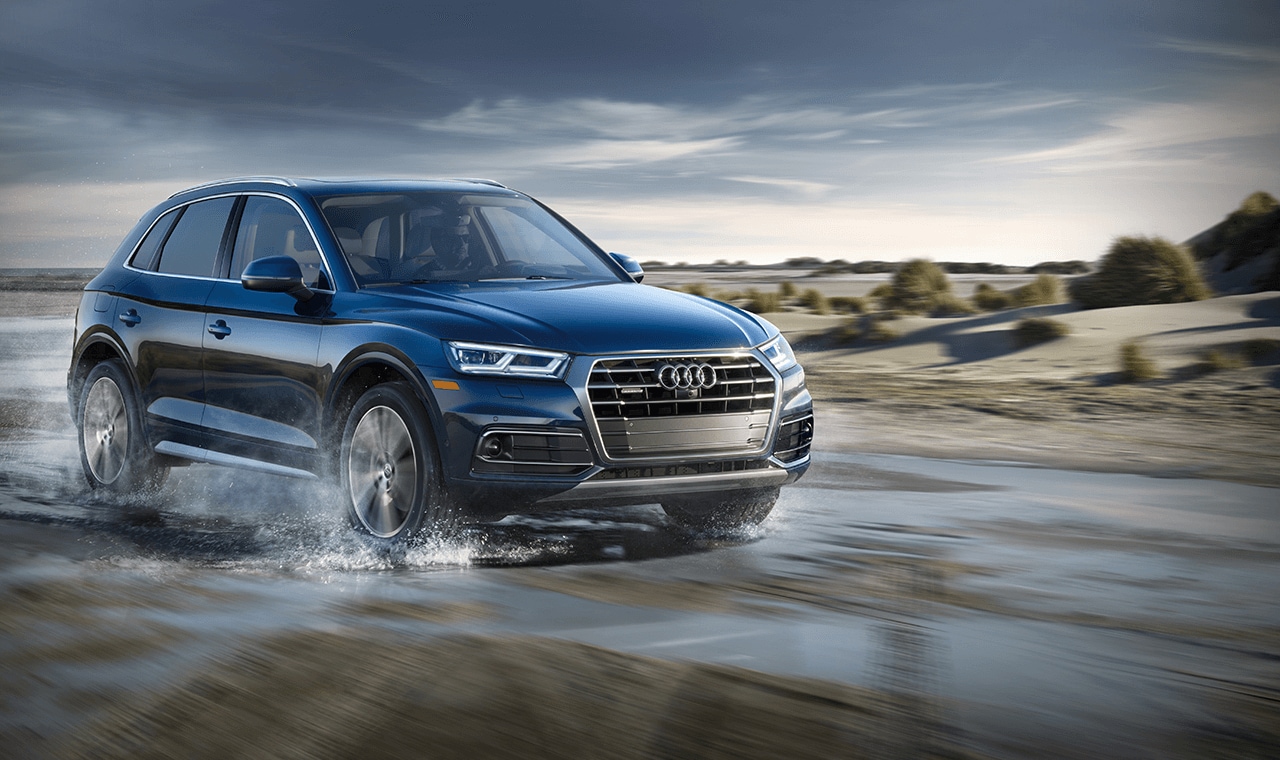 The Lexus NX may compete with the Audi Q5, but it comes up a bit shy in the power department. The 2.0L turbocharged engine under the hood of the NX produces 235 horsepower, enough for highway travel and daily drives around the city. However, it can't quite match the horsepower the Audi Q5 offers, and it's noticeable once you press down on the accelerator.
It's worth noting that your Q5 comes standard with quattro® all-wheel drive, too. The quattro® all-wheel drive with ultra® technology brings together dynamic driving and efficient performance. Torque can be distributed evenly to send power to the wheels that need it, ensuring you have the best possible traction and stability. While the Lexus NX does offer all-wheel drive technology, it does not come standard as it does in the Q5.
---
Audi Q5 vs Lexus NX Interior
Once you sit in the interior of your luxury SUV, you want to be comfortable and ready for the road ahead. The Q5 and NX both deliver, with a long list of standard and available features. For example, the Q5 features standard leather seating surfaces, giving its cabin that luxurious feel right off the bat. The NuLuxe® trim found in the NX is similar to leather-but it's not quite the real thing. When you want the feeling of real leather, you now know which SUV to turn to.

Both vehicles do come standard with smartphone capability through Apple CarPlay® and Android Auto™. This makes it easier to use your phone as you're traveling. Once you've plugged your smartphone into the USB port, the touchscreen will light up with many of your phone's key features and apps.
In fact, the touchscreen will look pretty similar to your phone screen, giving you the ability to choose a new song or check in with friends. Use this smartphone capability to your advantage as you're driving, without having to look away from the road to do it.
Audi Q5 vs Lexus NX: The Verdict
Driving around the Freehold, Monroe Township, and Jackson, areas, should always be an engaging experience. It will be when you have a luxury vehicle that's up to the task. Now that you've read our Audi Q5 vs. Lexus NX comparison, it's time to get behind the wheel.
Schedule a test drive of the Q5 at Audi Freehold today! Our sales team is here to assist you at any time.