The luxury midsize SUV known as the Audi Q7 features a powerful base engine, a number of driver-friendly interior features, and a sleek design you'd expect from a Freehold Audi.
The Audi Freehold sales team has put together some research worth reading prior to your first trip to our dealership near Monroe Township and Jackson. 
Continue reading to become a more informed driver, and don't forget to schedule your test drive of the Q7 today.
Audi Q7 Research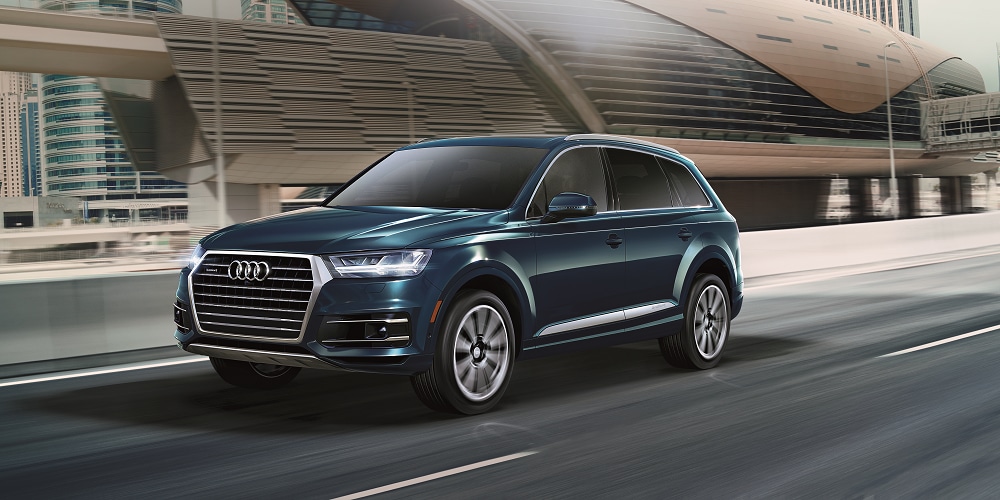 Explore the Q7 in detail by reading our latest vehicle review. We'll cover the important vehicle features and amenities you need to know about, from the interior design of the car to the smartphone capability to the engines you'll find under the hood. This way, you'll know whether or not the Q7 has everything you need.
Audi Q7 Comparisons
There are certainly more than just a few three-row luxury SUVs on the market today. That's why we've created vehicle comparisons. We'll stack them side-by-side, comparing the Q7 against its closest competition, in categories like performance, capability, and technology, to determine if it's the right fit for your lifestyle.
Trim Levels
There are a few different trim levels of the Q7 to choose from. Trim levels are a way to customize the driving experience. Trim levels offer different features grouped together like cold-weather technology or performance upgrades. Choosing the right trim ensures you receive the perfect match. Check out our trim level comparisons before choosing the one that's right for you.
Maintenance Schedules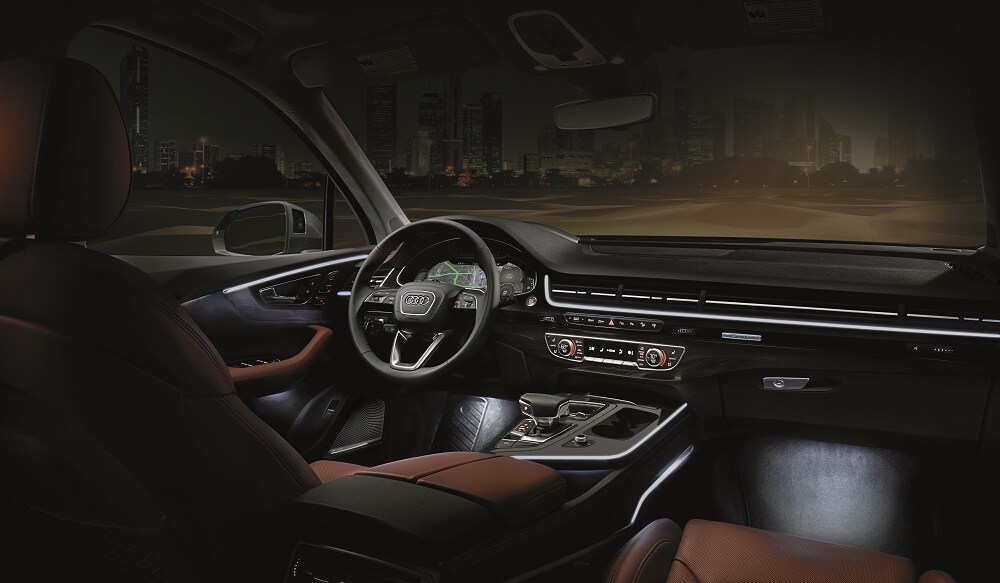 Regularly scheduled maintenance is something every driver needs to keep track of. Whether it's an oil change, tire rotation, or brake pad replacement, regular maintenance can go a long way to preventing an issue from popping up unexpectedly sometime down the road.
Audi Q7 Safety
The Q7 carries various standard and available safety features designed to protect you. Learn about them by checking out our safety review.
Audi Q7 Technology
Technology is everywhere these days, including inside our vehicles. The Q7 is equipped with standard tech features, including smartphone integration and a rearview camera, designed to be intuitive and easy to use.
Visit Audi Freehold Today
After you've checked out this research we've compiled on the Audi Q7, visit Audi Freehold.
Our Audi specialists will guide you through the buying or leasing process, explain financing, and provide the service necessary to enjoy Monroe Township and Jackson drives for years to come.