If you don't feel like firing up the smoker for your own BBQ adventure, these three local restaurants are here to do the work for you. Check out these outstanding BBQ spots near Freehold today.
Big Ed's BBQ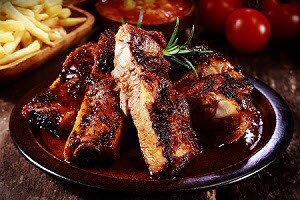 Big Ed's has been a landmark in the area for over 25 years. It's a place where you can find some of the best ribs in New Jersey. Best of all, the ribs are all-you-can-eat, all the time. Place an order online and have it ready for pick-up, so you don't have to wait.
Big Ed's also features a full-service 20-stool bar, with a wide arrangement of beer, wine, and liquor, along with televisions for every big sporting event. Try one of the baby back dinner combos, served with your favorite side. Want to take a bit of Big Ed's with you? Hot sauce and BBQ sauce are available for purchase.
Whether you're flying solo or catering your next party, Big Ed's is the place to be!
Jersey Shore BBQ
Learning the tools of the trade in Texas, owner Douglas Walsh brought the Lone Star State with him when he opened this spot. It takes time, patience, and a great dry rub to create the perfectly smoked meat. Local hardwoods are used to light the pit, and all meats are cooked low and slow to ensure perfection.
Try a half rack or full rack of ribs, served with fresh cornbread and a choice of two sides. Other delicious meats include sliced beef brisket, pulled pork, kielbasa, and pulled chicken.
A menu can also be designed for any event. Don't forget about dessert, too, with great options like sweet cornbread strawberry shortcake and banana pudding.
Local Smoke BBQ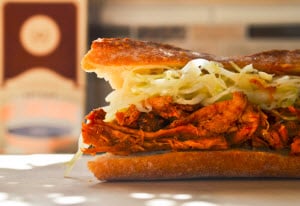 Local smoke got their start back in 2007 at a BBQ competition, and they opened their full-service catering company shortly thereafter. They've competed in contests throughout the country, always with a focus on providing great service in a fun environment.
All BBQ is complemented by homemade Uncle Dick's BBQ rub and BBQ sauces. The classic pulled pork is slow-rendered for at least 12 hours, and can be served on a bun with Carolina sauce and topped with a coleslaw for a traditional BBQ treat. The award-winning St. Louis ribs are slow-smoked. Don't forget about the beef brisket, either.
There are also a wide range of catering options, customized for the number of guests attending your next get-together.
The Best BBQ in Freehold
Want some BBQ in your life for your next meal? As the weather warms up, we don't blame you. So make sure to visit Big Ed's BBQ, Jersey Shore BBQ, and Local Smoke BBQ today!