Brunch is the perfect meal to eat when you aren't sure whether you want breakfast or lunch. With a little of this and a little of that, these three brunch spots have menus sure to please and dishes you'll love.
BRIO Tuscan Grille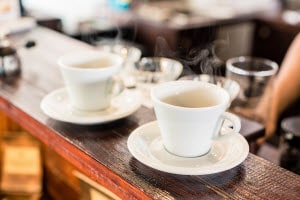 Brunch is served at BRIO on Saturday and Sunday until mid-afternoon. Try out the delicious scrambled eggs and bacon with brioche toast or indulge in the Sicilian omelette, which features ham, bacon, sausage, and caramelized onions with a side of brunch potatoes.
Looking for a perfect drink to go with that hearty meal? BRIO offers the Caffe Disaronno and Caffe Italiano, along with espresso, cappuccino, lattes, coffee, and tea. Feel like trying out lunch or dinner sometime? Enjoy an expansive menu, with many gluten free options, a children's menu and pans to go if you're looking to bring something special home.
Click here to view BRIO's full brunch menu and make it a part of your weekend.
Sweet Lew's Café
Since 1990, Sweet Lew's has provided good food, old-fashioned service, and cozy atmosphere with a menu of fresh and delicious meals. Sweet Lew's is the place to be for breakfast, lunch, or brunch. Don't forget to check out the daily blackboard specials to see what the crew is offering each day.
Breakfast combo specials are served Monday through Friday from 7:30 a.m. until 11:00 a.m., and all day Saturday and Sunday, making it a perfect brunch spot for the late-risers on the weekend. Try out a breakfast sandwich, French toast, or, if you're looking for something more on the lunch spectrum, a specialty salad or homemade chicken salad sandwich.
Visit the Sweet Lew's Facebook page for information about business hours and to stay up to date with their latest specials.
Turning Point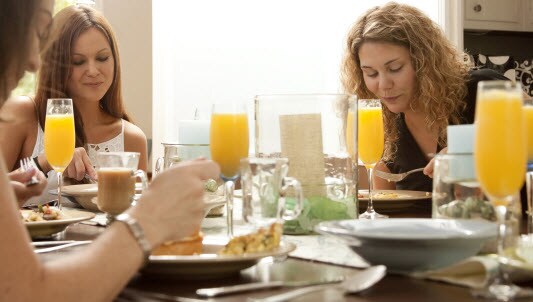 Turning Point is a daytime restaurant serving unique breakfast and lunch plates using the best possible ingredients. Kick your brunch up a notch with a special shake or smoothie, like the tropical bliss with pineapple, banana, and strawberry puree or the super berry, with strawberries, yogurt and cranberry juice.
There are also many gourmet hot drinks to try, including creations form the gourmet French press and espresso bar. Healthy breakfast options include the garden frittata and bruschetta white omelette, while lunch items like the Santa Fe salad and roadhouse stack sandwich are worth giving a try.
Check out all the available menus by clicking here and enjoy your brunch in style.
Visit These Outstanding Brunch Spots Today
If it's too late for breakfast but it's not exactly time for lunch, why not give brunch a shot? Any of these establishments will be happy to welcome you no matter what you call the meal! Give them a try today.