We all like a good sit-down meal or even a visit to our favorite fast food place every now and again, but food trucks are always a fun experience worth checking out. With the rise of food trucks in recent years, we've put together a guide to our three favorite food trucks found in the Freehold, NJ, area.
Lexylicious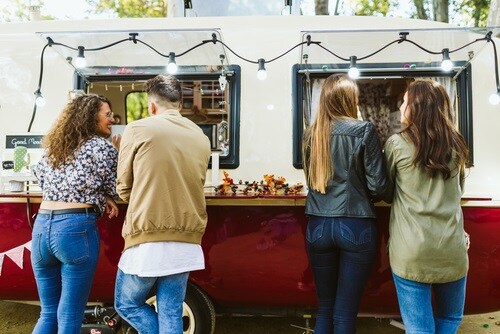 This award-winning ice cream sandwich truck knows how to make any hot summer day a bit cooler. They specialize in fresh, scoop-to-order ice cream sandwiches, with high-quality ingredients used in each one.
Start off by choosing a cookie. Flavors include chocolate chip, cinnamon toast crunch, and s'mores. Then, fill it with your favorite ice cream, whether it's vanilla, chocolate, strawberry, cookie dough, mint chip, or cookies & cream. Lexylicious can make any event a bit sweeter with private event catering. Of course, the truck can be found at festivals and parties, too.
See where the truck is heading next or check out some of the treats on Instagram.
The Outslider
This food truck is run by Chef Bob, a long-time veteran of the restaurant and country club industry. When he was displaced after Hurricane Sandy in 2012, a lightbulb popped on in his head: food truck time.
He's brought his culinary expertise to The Outslider, a food truck serving sliders. There's the namesake, which is an angus burger, with American cheese, pickles, and ketchup. The Bourbon BBQ, which includes bacon, cheddar, and bourbon BBQ is a can't-miss. Or, try the Baja, with cheddar, bacon, and jalapenos topped with a chipotle aioli sauce.
Check this truck out at one of their upcoming events or learn more about catering options, and turn your backyard BBQ up a notch.
Sweet Carolina Barbecue Co.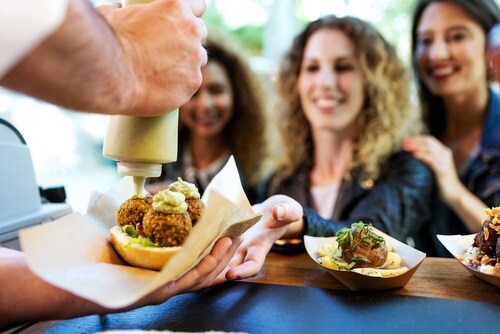 Bringing a taste of the south to New Jersey, Sweet Carolina Barbecue Co. is the place to go when you're looking for some barbecue. You get more than just a chef when visiting the food truck; you'll get homestyle cooking and BBQ for fairs, fundraisers, and events.
All food is made from scratch with that delicious Southern taste. Sandwiches include pulled pork, brisket, and pulled chicken. Or, pull up to a plate of Lexington-style pulled pork, a ½ rack of smoked ribs, or fried chicken. The BBQ mac and cheese fries with your choice of pork BBQ, chopped brisket, or chicken is a must-try item.
Visit their Facebook page to see where the truck is heading next!
Visit Food Truck Heaven
No matter what you're in the mood for, these three food trucks are all worth a visit if you're near Freehold. Get your grub on today!