Few things beat an ice cream cone on a hot summer day. If you're looking for the best ice cream spots near Freehold, check out these three locations today.
Four Boys Ice Cream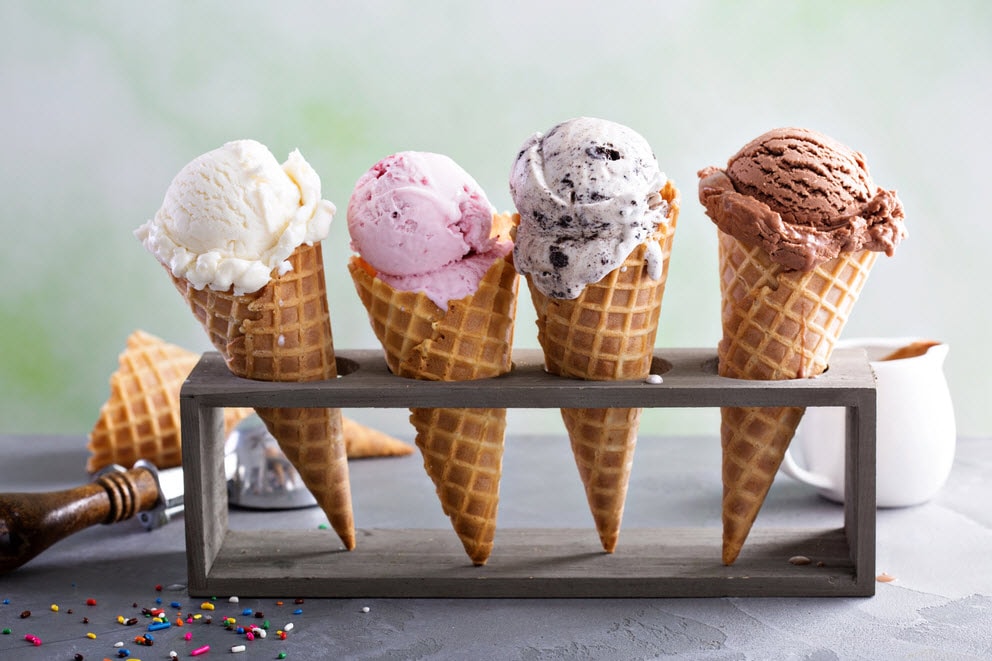 Four Boys Ice Cream got its start as a humble ice cream truck, eventually opening an ice cream shop back in 2005. Four Boys is a fixture in the tri-state area, and has been featured at many concerts, fairs, and events throughout the region.
They now operate four locations, while also running Four Boys Concessions, which serves ice cream, snack items, and delicious food to festival-goers and event attendees in the area. Want to make a birthday or anniversary that much more special? Order a cake today!
Jersey Freeze
This ice cream spot features soft-serve and hard ice cream, too, with many delicious options on the menu. Each month, a shake of the month is featured, with the ice cream used to create a tasty milkshake.
Homemade ice cream cakes and homemade packaged ice cream novelties are available, too. Try out the ice cream cupcakes, homemade chipwiches, and ice cream sandwiches, so you can get a taste of Jersey Freeze even when you aren't there!
Shivers Ice Cream
Family-owned and -operated, Shivers has a variety of treats, including hard and soft ice cream, frozen yogurt, Italian ice, shakes, smoothies, and so much more. All ice cream and cakes are homemade, with over 30 flavors and the freshest ingredients available.
Create your own masterpiece with some help from the toppings bar, or take home ice cream and desserts for that perfect after-dinner snack. Whether it's a cup, cone, or custom cake, Shivers is the place to be!
Cool Down With Your Favorite Ice Cream
Enjoy a delicious ice cream cone near Freehold, NJ, at one of these great spots today! You won't regret making your summer a bit cooler!