As the weather outside warms up, it's nice to enjoy a meal outdoors. While firing up the grill at home is always an option, why not go out? Here are three of our favorite outdoor dining spots near Freehold, NJ.
Brick House Tavern + Tap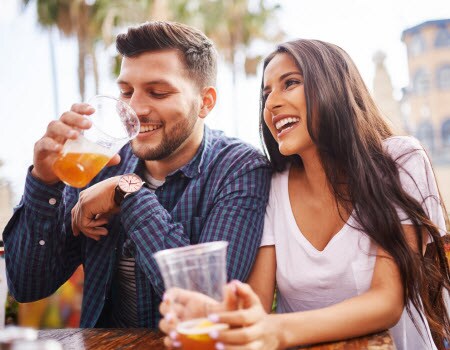 Unwind at the end of a long workday or head out with family and friends to Brick House Tavern + Tap. This is a great spot to visit for a good time. It can be your favorite wings-and-beer spot to watch the game, or the place to go for a sit-down meal.
And when the weather is nice, enjoy it outdoors. Entrée options include classics like fish and chips, chicken pot pie, BBQ ribs, and filet mignon. Don't forget to save room for dessert, with items like chocolate bourbon cake, apple crumble and the ultimate brownie. Happiness Hour runs Monday through Friday, with specials on many drinks and snacks.
Seasonal items are always being rolled out, so check back often throughout the summer!
Cuzin's Seafood Clam Bar
From the outside bar & lounge to the down-home hospitality, Cuzin's is a relaxing place to have a meal. It's fine dining with a modernized appeal. Try out an appetizer to get things started, indulge in a delicious entrée or enjoy the raw bar.
Hot apps include crispy calamari cooked to perfection, steamed little neck clams, grilled octopus and jumbo lump crab cake. If you're looking for something from the land instead of the sea, check out the Tuscan lemon chicken, prime New York strip steak or grilled pork chop.
There's even a late-night menu for those who have those after-dinner cravings. Spend any beautiful spring or summer night outside at Cuzin's.
Escondido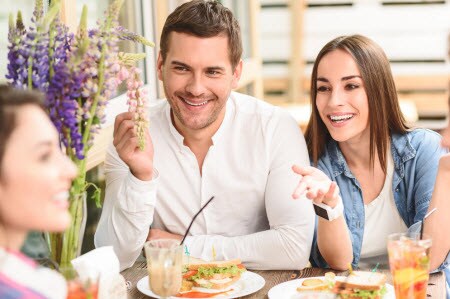 Escondido has worked hard to bring fresh Mexican cuisine to the area for almost two decades. With the finest crisp garden veggies, ripe fruits, tender herbs and hand-cut meats and seafood, you'll taste the difference in every dish. A gluten-free menu is available.
Happy hour runs each day, with great food and drink specials. Check out The Cantina, where you'll find some of the rarest tequilas in the world. There are over 200 agave-based spirits. Sip them slowly or have them brought to life in a hand-made cocktail. Live music can be enjoyed every Friday night, and trivia night is on Saturdays.
Get in touch with Mexican classics and savor over signature dishes like charro chicken, chile relleno and pollo en mole.
Dining Al Fresco is Fun!
Enjoy the great outdoors? Enjoy food? Of course, we all do! Now bring it all together and visit these establishments for a great meal outdoors today.