Up your workout game with these standout personal trainers near Freehold, NJ! We've put together this list of our favorite personal trainers in the area, making it easy for you to find a place to go for your next challenging workout.
Athleta Fitness Studio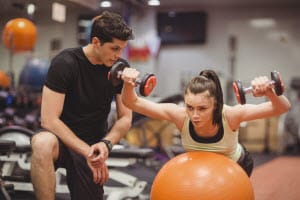 The experienced and professional trainers at Athleta focus on customizing a specific program designed to help you reach all your fitness goals. The new state-of-the-art facility is owned by Tim Santiago, a personal trainer who has competed in numerous fitness competitions across the globe.
The studio includes various strength and cardio equipment, with fitness accessories like stability balls, weighted medicine balls and resistance bands. From the one-on-one personal training to group training, Athleta offers various classes that will make you think, make you sweat, but ultimately, make you feel good. There's even wedding training to get you ready for your big day.
Book a free first time session today!
The Jersey Trainer
The Jersey Trainer has served Monmouth County since 2007. If you no longer want to go at it alone, individual attention and accountability are part of the program here. Structure and accountability are what keep people motivated and disciplined when going through a new workout, and that is provided here.
Work out in the privacy of your own home, or at their new facility in Morganville. If you choose home classes, all you need is a yoga mat and some dumbbells to get started. The facility offers one-on-one and group training.
Specializing in weight loss/management, strength training, cardio training, and nutritional counseling, The Jersey Trainer is the place to raise your heart rate and get a great workout in!
Relentless Fitness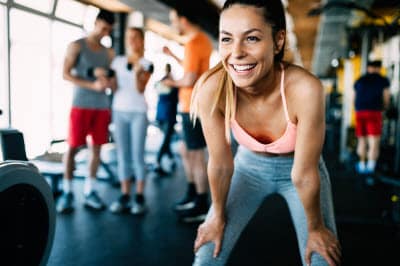 Being relentless is key to fitness, and with the mix of training and nutrition, these trainers always seek to help you reach your personal fitness goals.
Whether you're just starting out with a workout regimen for the first time or want to change up your current routine, this is a great place to be. Receive a complimentary session and nutrition assessment along with a free week of classes to get things started. You'll get a sampling of body weight cardio, boxing, interval training, and so much more.
Personal training is another way to work one-on-one with a trainer focused on creating a whole new you. Specific routines will be customized to your skill level, so you can reach your goals.
Work Out in a Whole New Way
Get excited. Get up. Get fit. We feel like these are the best personal trainers near Freehold, NJ, and invite you to check them out today!