If you're looking for a way to let go of stress and rejuvenate your mind and body, then yoga practice could be a great option for you. You'll build lean muscle and endurance, empty your mind, and feel refreshed and calm.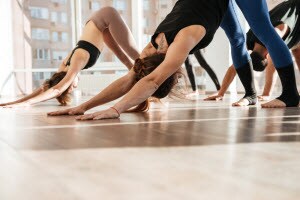 Here are our picks for the best yoga studios near Freehold, NJ, each with their own approach to the practice.
Beacon Yoga
3333 US 9, Freehold
This studio is run by a mother-daughter duo, with the goal of bringing yoga to people who never would have thought that yoga was for them. A focus is put on finding self-love and gratitude in everyday life, giving you a safe space to let go of your stress and find peace and light.
A wide variety of classes is available, from yoga basics for beginners to gentle and restorative yoga to intense hot power yoga. You'll transform your mind, body, and spirit at this beautiful studio, which is decked with bamboo flooring and peaceful colors.
Soul Power Yoga
455 County Road 520, Marlboro
From beginners to experts, there's a class for everyone at Soul Power Yoga. There's even special classes for kids available, with a focus on healthy body image, building concentration and focus, and promoting strength and flexibility. Classes are heated to encourage your body to sweat out toxins as well as to help reduce joint pain, boost your immune system, regulate your metabolism, and improve your skin.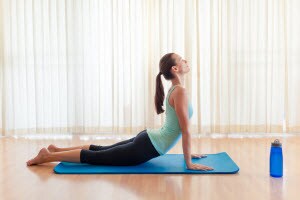 The studio places a large focus on holistic health and wellness practices, offering a variety of retreats, cleanses, cooking classes, and workshops to educate you and help you feel your best.
Yoga Solace Club
18 Wilson Avenue, Manalapan
Yoga Solace Club aims to bring the quality of a traditional yoga studio to patrons at a lower price. Classes are available each day from early mornings to late evenings, including a wide selection of classes such as gentle yoga, Hatha, Jivamukti, Vinyasa, hot Vinyasa, Pilates, and barre Pilates. Plenty of fun workshops and events are offered throughout the year, with everything from beginner basics to master classes.
You can also combine your yoga membership at the studio with a fitness membership at Manalapan Fitness and Wellness.