The financing portion of car buying should be an easy, simple process. There are a few options to consider when searching for your next car, and one question that will need to be answered is whether buying or leasing is the right choice.
At Audi Freehold, our goal is to work with you to find the best possible financial terms moving forward. When Freehold, Monroe Township and Jackson drivers visit our showroom, we're happy to show you what your next Audi will look like, and what needs to be done to get behind the wheel.
Buying a Car or Leasing One: Which Is Best?
Deciding whether to buy or lease will typically center on your specific needs and financial situation. To say it more easily: There are benefits to leasing a car, and benefits to buying one, too.
Buying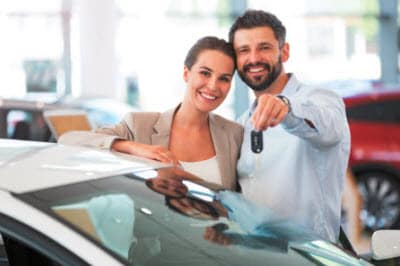 When buying a car, it is yours, which provides you with the ability to do what you want. Modify the audio system, put some bumper stickers on the exterior, or add on interior accessories. It's your car, and you get to do whatever you want.
There's also the freedom to sell or trade the car in on your terms. That might be after a year or two. It could be after five years. It could even be after 10 or 15 years. Sell the car at a dealership, to a private buyer or even find your next car and pass your current one off to the kids when they're ready to get their license.
Mileage is another consideration when deciding whether to buy or lease. When buying a car, drive it as far as you want, when you want. Leases can place a limit on how much driving can be done, around 12,000-15,000 miles a year, with extra fees when going over the mileage limit.
Leasing
When leasing an Audi, monthly payments may be lower, and typically, no down payment exists. Leasing also lets you drive a more impressive vehicle for less money. There are fewer upfront costs each month. If you've always wanted to drive a luxury vehicle but think it may be a sound financial decision for only a short period of time, there's no need to consider buying a car, as it can be leased instead.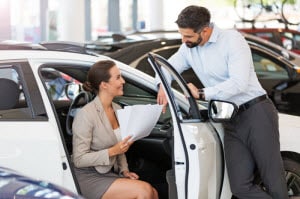 For vehicle maintenance, there may be a factory warranty that comes with the vehicle, and repair costs may be covered throughout the entire lease term. A leased vehicle will save money on maintenance, because when the lease ends, the car goes back to the dealer. There's no need to think about maintenance on a car that is eight, 10 or 15 years old.
One of the biggest advantages to leasing? There's plenty of flexibility. The lease term can come to an end and the car can be returned to the dealer. You can extend the lease on the car. You can find the next car you want to drive and lease that. Or, buy out the lease and drive away as an owner of the car you've come to love.
Audi Financial Center
Our Audi finance experts work with drivers with various credit histories and have several different lenders to work with when it comes to finding a financial solution. Fill out a finance application to get the process started without leaving the comfort of home.
If you have any questions about trading in your current vehicle, we'll be happy to answer them, along with questions about lease-end returns. Get an idea of what payments might look like with our payment calculator.
Come See Us at Our Showroom
Discover which car is right for you when visiting Audi Freehold. Once finding what vehicle you want to drive for the foreseeable future, we'll go to work to find the best lease or financing terms. This will make it easier for you to enjoy your Audi vehicle in Freehold, Monroe Township, and Jackson.
Stop by our showroom today or see our online inventory and schedule a test drive!