When do my tires need to be rotated? It's a popular question our Audi Freehold service center gets quite often. We're here to provide the answer to Freehold and Manalapan drivers. This important part of vehicle maintenance is something every Freehold, Monroe Township, and Jackson driver needs to take care of.

Our maintenance experts are here to take care of your car. When service is required for your Audi vehicle, get in touch with us to schedule an appointment.
Is a Tire Rotation Necessary?
Yes, this is a necessary service. Rotating the tires ensures your car is able to receive the best possible fuel economy, gets the most out of tires in terms of wear, and provides a safe more even drive.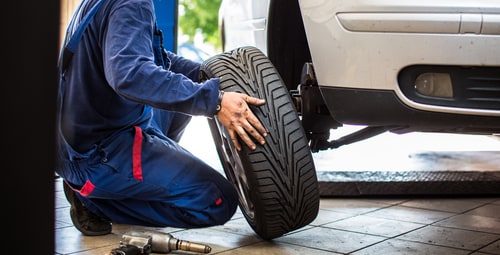 Generally, a manufacturer requires a tire rotation every 7,500 miles or so, and that goes for most late-model vehicles. This service can be done in conjunction with an oil change.
A typical tire rotation moves the tires from the front to the rear and the tires at the rear to the front. One set of tires will often change sides, too. For instance, the left and right rear tires would change sides when moved to the front. However, there are many different rotation patterns. The pattern in your owner's manual will be followed.
Need new tires? Visit our tire center today!
Why Rotate Tires?
A tire rotation is completed in an effort to give your tires as much life as possible. Failure to rotate the tires on a front-wheel-drive vehicle, for example, will eventually cause the front tires to have less tread than the rear-wheel tires. This can make the car more difficult to get a handle of, particularly when you're dealing with rainy or snowy conditions.
"How Often Should I Rotate My Tires" is always an extremely popular question with any vehicle, and we can help. When the tires wear more evenly, they provide better overall performance. If the tires simply stay on the same wheels without a rotation, they'll wear down sooner. As we complete a tire rotation, we'll check to make sure the tire doesn't have any damage and adjust tire pressure as necessary.
Each tire will be thoroughly examined for any tread or sidewall damage, too. The inner and outer sidewalls will receive a close inspection.
Our Audi Tire Center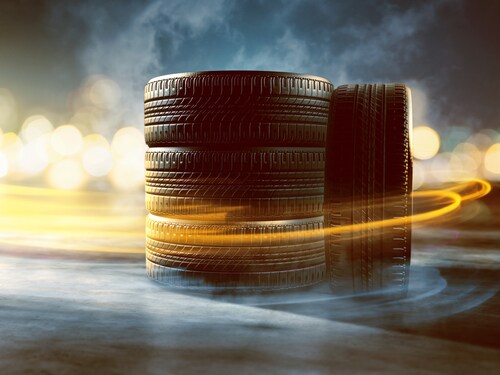 Our tire center has the right tires for your Audi model, with competitive tire prices and expert installation by factory-trained technicians. We carry all major brands, including Bridgestone, Continental, Dunlop, and Goodyear.

There is always a risk of driving your car with worn tires. When the tire tread depth is down to 2/32", it can take longer to stop the car in slick or rainy conditions. This can be the difference between being able to stop the car safely and sliding into the vehicle in front of you. The safe choice? Always have your tires rotated here at our service center, and equip your car with high-quality tires.
Regular Rotation Can Protect Your Tires
You want to get the most life out of your tires in Freehold and Manalapan, right? The best way to do that is by staying up to date with a tire rotation at Audi Freehold.
We'll rotate the tires and return your car to the roads of Freehold, Monroe Township,  and Jackson, ready to take on whatever life throws at you.