Motor oil will keep your engine running efficiently while reducing wear on engine parts. As time goes on, oil breaks down and needs to be replaced, which is where an oil change near me comes into play. At Audi Freehold, our service technicians will ensure that your engine is cared for.

Freehold, Monroe Township, and Jackson drivers can have their vehicles serviced here at our Audi dealership. We work on all makes and models and will provide an efficient oil change, so you're able to get back out on the road.
5 Signs Your Oil Needs Changing
How Long Does an Oil Change Take?
What Happens When You Skip an Oil Change?
Changing the Oil in Your Car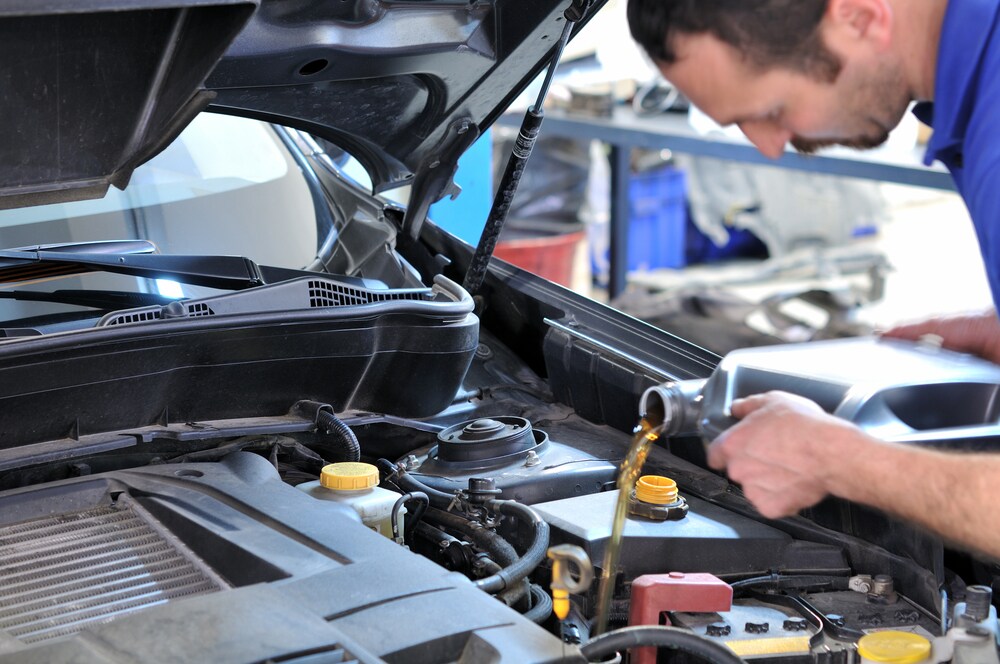 Your car's owner's manual will be able to provide plenty of information about oil changes. Generally, the manufacturer will require an oil change every 5,000 to 7,500 miles. This assumes your car is operating under normal conditions in typical temperatures.

If you're often driving off the pavement, or you do a lot of towing, then it's possible the oil will need to be changed sooner. Frequent trips less than five miles in normal temperatures or at speeds of less than 50 MPH on long trips can also cause a quicker breakdown of motor oil.
Not sure when your last oil change was? Visit our Audi repair center today and we'll take a closer look at your car to see if it's time to change the oil.
Signs It's Time to Change the Oil

There are some things you may be able to look out for when deciding whether it's time for an oil change. These tell-tale signs demand your immediate attention. If you do notice them, it's time to reach out to us to schedule an appointment.

Engine noises. If you're able to hear any loud noises coming from the engine, it can be due to the fact that the oil in your car is wearing down. Fresh motor oil properly lubricates an engine and ensures smooth operation, so when the oil is worn down, friction occurs. That friction leads to engine noises.
Differently-colored oil. Oil should be amber in color. When the oil turns black or dark brown, it can develop sludge-like tendencies. If you've tested the oil with a dipstick and you're seeing black or brown oil, it's time for an oil change.
Smells. Sitting inside the cabin, driving around, and smell oil? The engine could be overheating, or there may be a leak that needs attention.
Schedule Your Next Oil Change at Audi Freehold
Whether you pilot an Audi A3, zip along the roads in the A5, or drive the spacious Q7, the oil will need to be changed in your vehicle. Leave the Freehold, Monroe Township, and Jackson oil change near me to our service technicians here at Audi Freehold.