Through its unique and integrated approach, Eva's Village works to break the cycle of poverty and addiction. Thousands of men, women, and children have been helped by Eva's Village in Paterson, addressing needs of food and shelter, and providing assistance for addiction, mental illness, and chronic homelessness.
There are many ways to get involved and give back to the community, by volunteering at Eva's Village. Become a part of the community of care!
Get Involved by Giving Back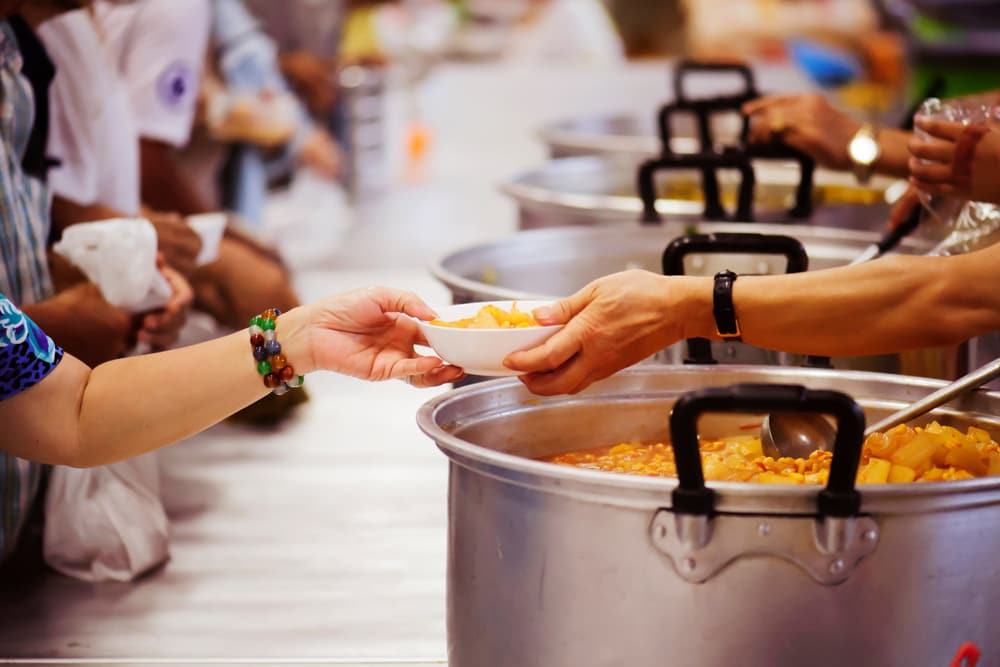 Eva's Village has always been driven by the many dedicated volunteers who have given their time. Volunteers support the day-to-day mission by sharing their time and their talents in the Community Kitchen, by mentoring clients in the Workforce Development Program, and by providing professional services in the Medical & Dental Clinic. Volunteers have also led programs and classes in the Recovery Center.
The biggest current need at Eva's Village is volunteers to work the Community Kitchen, each day from 7:45 - 10:00 AM for breakfast and 11:00 AM - 1:30 PM for lunch.
All new volunteers will be required to attend an orientation. There are also volunteer opportunities for corporations, small businesses, churches, schools, and other groups, including Fund-A-Meal.
Invest In Eva's Via Fund-A-Meal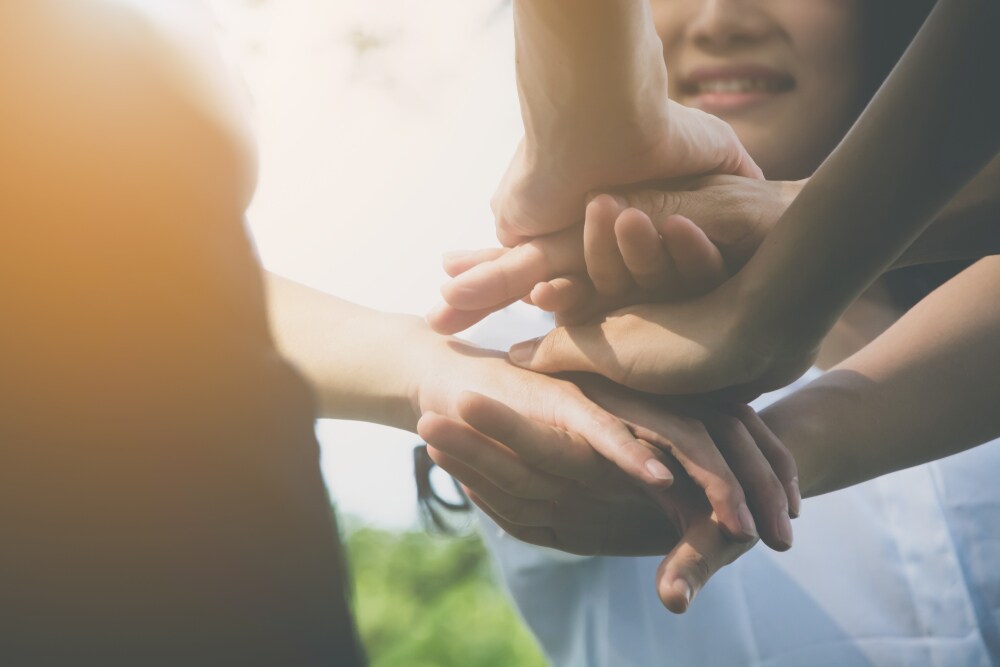 The Fund-A Meal program offers volunteer groups from businesses, community organizations, schools, and churches the opportunity to make a difference. Sponsorships help to underwrite the daily lunch in the Community Kitchen.
Fund-A-Meal sponsors will engage in Eva's Village mission by forming a team of up to 10 volunteers to serve lunch on the day of sponsorship. Volunteer groups can also assist in other ways. Groups are needed to undertake seasonal landscaping projects, participate in Mock Job Fair programming for the Workforce Development Program, or organize collections of food, toiletries, and other items needed by residents at the village.
Become a Dedicated Eva's Village Volunteer
With over 20 anti-poverty programs serving men, women, and children, there are so many ways to get involved at Eva's Village. Whether you're an individual looking to volunteer, or a corporate or community group interested in providing support, become a part of the community! Your time and dedication are always appreciated.