The holiday season is truly about giving. But it's also about taking advantage of a great deal, if you can find one. And that's just what the Season of Audi Sales Event at Audi Freehold is all about.
The Season of Audi is so much more than a simple discount for Freehold, Marlboro Township, and Monroe Township drivers. Read on to discover all the benefits that await you.
When All You Want for Christmas is Audi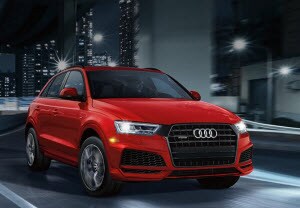 The holidays start early at our dealership-on the first of November, to be exact, with the Season of Audi Sales Event. This great event then extends all the way through January 2nd, 2018. So, you ought to have enough time to come in, test a great new 2018 model, and pick a new addition for your garage.
If you manage to make your selection before November 30th, you might just qualify for a special perk: your first month's payment, waived by the dealership.1 This is on top of the other great perks you'll have, including:
Up to $3,852 off your purchase2
A 4-year/50,000-mile limited warranty3
A lease payment that's $77 less than your current payment4
Which 2018 Audi Model Will You Choose?
During the Season of Audi Sales Event, you'll have some great 2018 models to choose from. For sedans, you can select either the A4, A5, or A6. However, the Q3 and Q5 crossovers are up for grabs, too.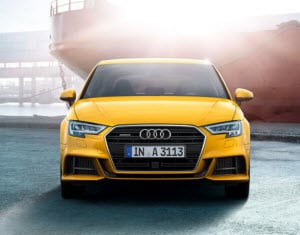 No matter which model you upgrade to, you can be certain of one thing: Your new Audi will be better than ever before. Even if the model hasn't seen a complete exterior redesign, it's been endowed with some great enhancements to benefit driver likes you.
Audi Models Freehold, NJ
At our Audi dealership, you'll already find these great 2018 Audi model in stock. You can check them out by browsing our inventory online today. This way, you can get a feel for specs, features, and prices before ever even coming into the dealership.
If you're torn between any of the Season of Audi models, a test drive might be just what you need. Contact our team online or over the phone to make your appointment, and they'll have you behind the wheel in no time at all.
Our sales consultants are glad to answer any questions you might have about a model's specific features and gadgets. Since every Audi is jam-packed with great tech, you might need a bit of an education.
Afterwards, you might want to sit down with our finance department to hash out the terms of a lease or to secure an auto loan. As long as our doors are open, they're at your disposal.
Take Advantage of the Season of Audi Sales Events While It Still Lasts
The holidays really seem to fly by, don't they? That means that the Season of Audi Sales Event will, too. Freehold, Marlboro Township, and Monroe Township drivers will have to take advantage of it while it's here.
Contact the Audi Freehold team today to learn more!
1 Audi of America, Inc. will cover your first month's payment when you lease or finance select new 2017 or 2018 Audi models through Audi Financial Services. First month's payment covered up to: 2017/2018 Q3; $800 for 2017/2018 A4, 2017/2018S4, 2017/2018 A5, 2017/2018 Q5 and $900 for 2017 A6. Customer responsible for any payment in excess of these amounts. Subject to credit approval. Offer not redeemable for cash. May not be combined with Courtesy Vehicle Lease or Overseas Military Sales programs. Offer ends November 30, 2017. See your participating Audi dealer for details or call 1-800-FOR-AUDI.
2 $2,500 Audi Owner Loyalty Bonus toward a 2018 Audi A5 2.0T Premium quattro® is a factory-to-dealer incentive. $1,352 Preferred Customer Bonus toward a 2018 Audi A5 2.0T Premium quattro® is an additional dealer discount. Combined incentives result in an agreed upon vehicle value of $50,223 ($54,075 MSRP less $3,852 incentive). Offer for new vehicle listed expires November 30, 2017. See dealer for details.
3 See dealer for copy of limited warranty.
4 Closed-End Lease. Available only to qualified customers with a Tier 1 FICO® Score of 740+ through Audi Financial Services at your local Audi dealer. Offers only apply to in-stock vehicles, previously placed orders do not qualify. Subject to credit approval by Audi Financial Services. All offers are subject to verification of accurate customer and vehicle data. See your local Audi dealer for complete details. Wear and use charges and other lease end charges on current vehicle not included in offer. Offer expires November 30, 2017. NOTICE: Trading in a vehicle will not eliminate your debt. Negative equity will be added to any purchase or lease.