With Valentine's Day right around the corner, it's time to start planning a date night for you and your significant other (or your best friend!). Grab someone you love, and choose an intimate restaurant with a delicious menu, and you've got a recipe for a fabulous night. These are the best Valentine's Day restaurants for the pe rfect date night near Freehold, NJ.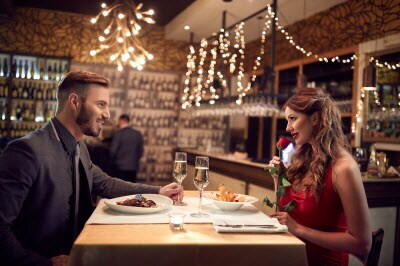 La Cipollina Ristorante
16 West Main Street, Freehold
Enjoy authentic Italian cuisine in an intimate, romantic setting at La Cipollina that has catered to some of the most high-profile Italian-American individuals in the country, such as Robert De Niro, Martin Scorcese, Frank Sinatra, and Joe DiMaggio. Not only that, but the restaurant also offers cooking classes, private banquets, and catering for events, and you can even find some of their best recipes listed on their website, so you can recreate your favorites in your own home. There's few things more romantic than a classic Italian meal, so bring along a bottle of your favorite wine, and prepare for a romantic evening.
Lemon Mediterranean Restaurant
3475 Route 9, Freehold
Lemon Mediterranean fuses the cuisines of Italy, France, Spain, Morocco, and Greece, offering both old favorites and brand-new creations. Cooking classes are also offered, and the atmosphere of the restaurant is warm and inviting. There's often live music and belly-dancing to see, so check the calendar to see what's going on. If you're looking for a more casual date, Lemon also offers a delicious lunch buffet, which is a great way to try a variety of yummy dishes at once.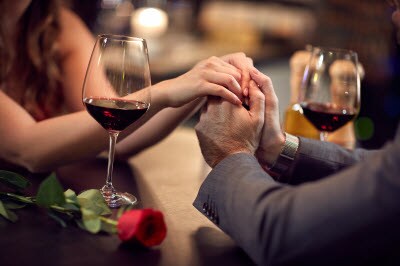 Metropolitan Café
8 East Main Street, Freehold
Step into this warm, dimly lit restaurant, and you'll discover a menu of New American food with a Pacific Rim flair. Enjoy a glass of excellent wine from the Wine Spectator Award Winning list, or sip on an expertly crafted cocktail from the martini bar. Then, check the menu, and you'll find a huge variety of gourmet options, many of which you've never seen before. There's an extensive list of entrees, as well as a special sushi menu with a huge number of different rolls to choose from. Head directly to the bar, and there's a yummy menu of appetizers, burgers, and sandwiches to enjoy.  Check them out!